Where travel agents earn, learn and save!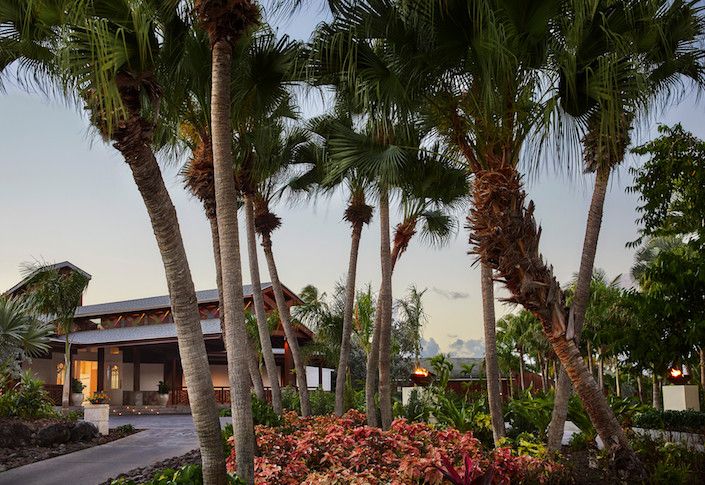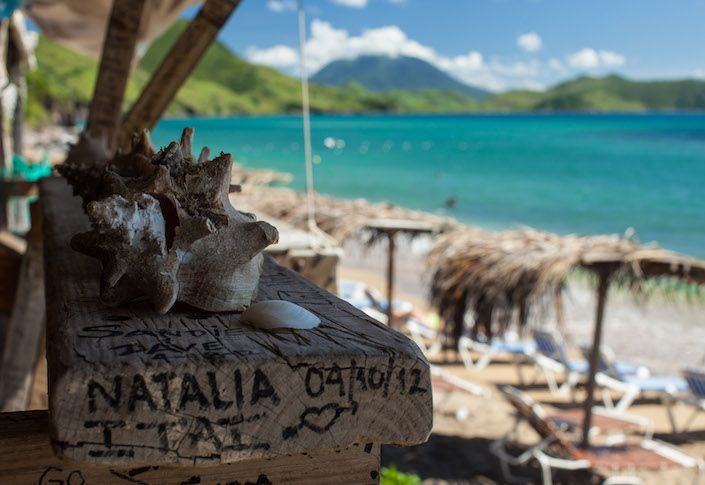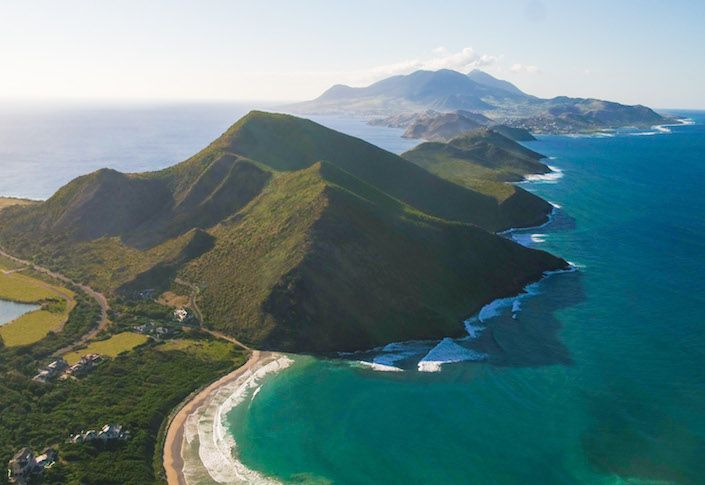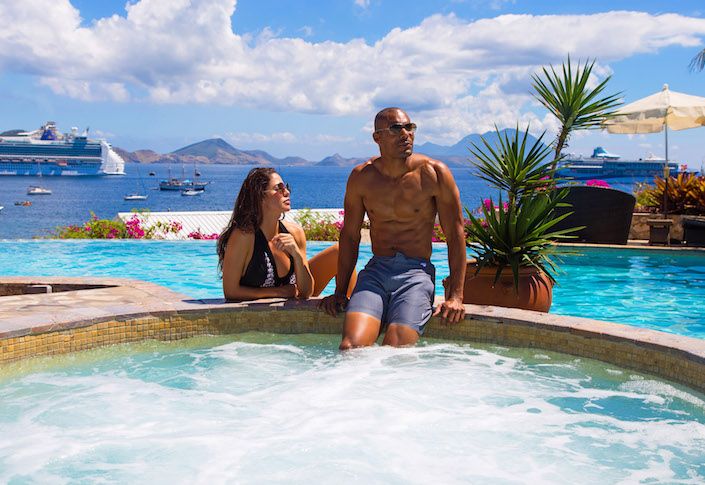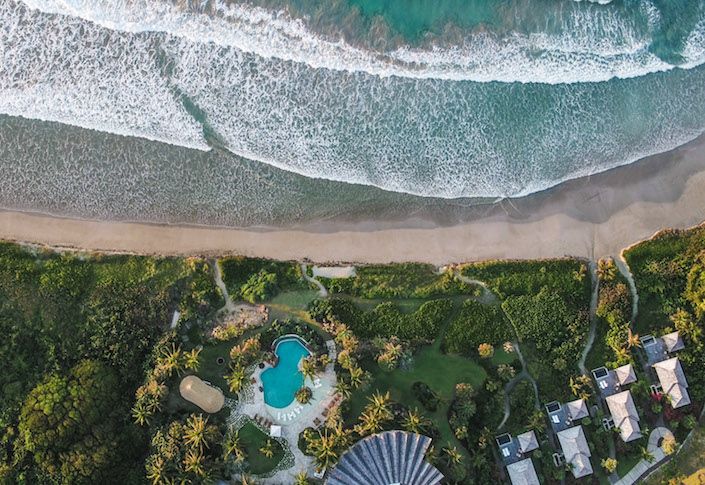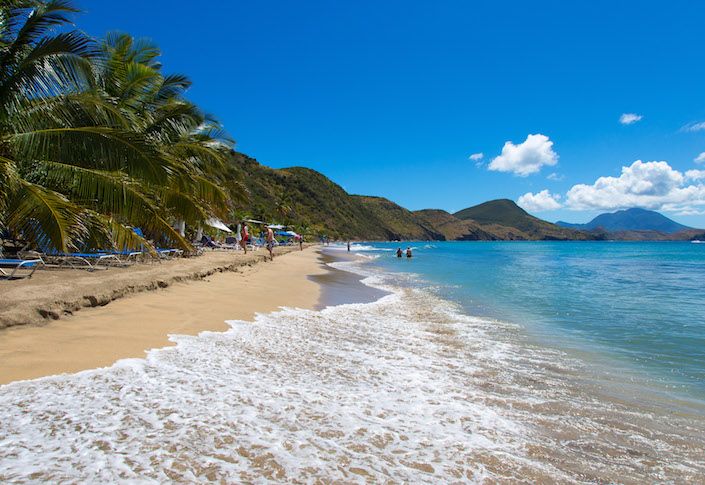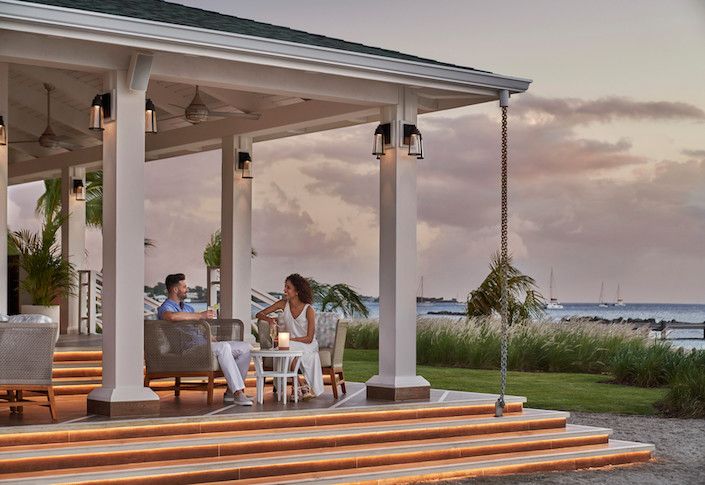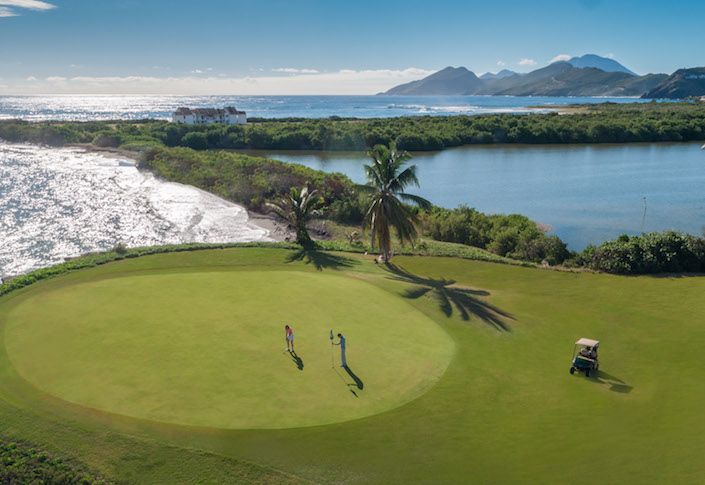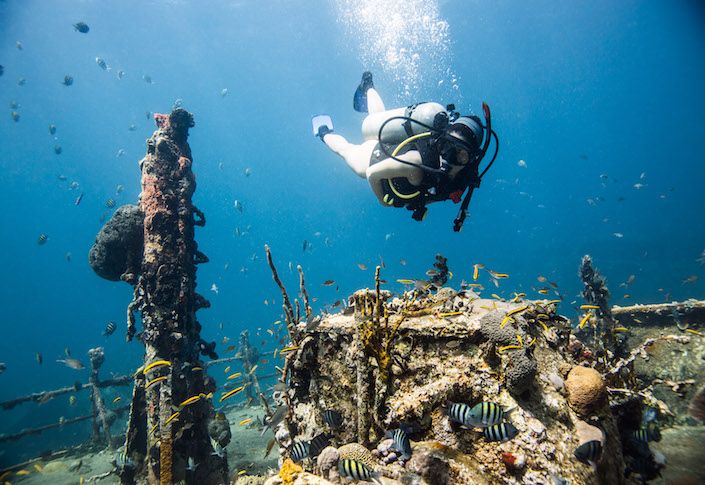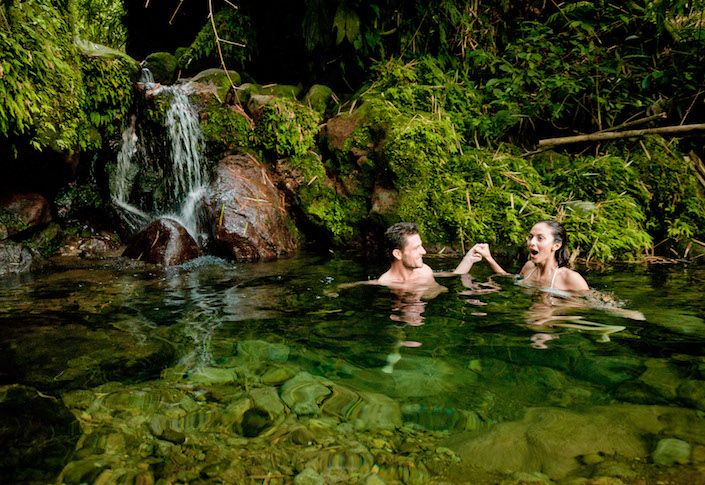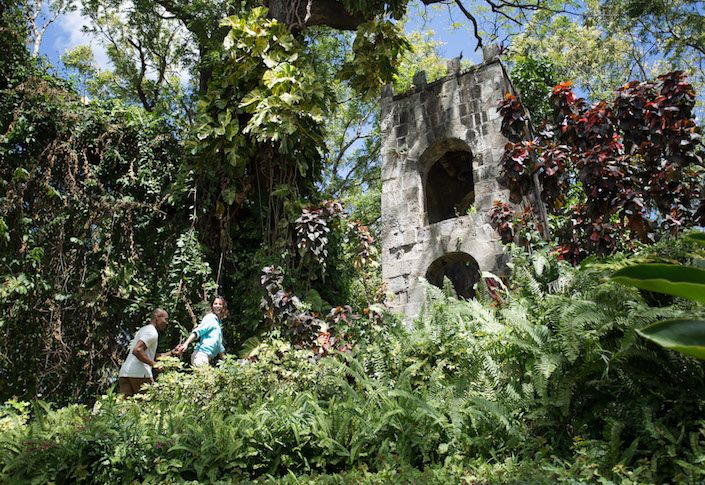 Exclusive interview with Racquel Brown, CEO of St. Kitts Tourism Authority
Intoxicating natural beauty, sunny skies, warm waters, and white sandy beaches combine to make St. Kitts one of the most seductive spots in the Caribbean. Christopher Columbus first spotted St. Kitts in 1493, when it was populated with native tribes, but the Europeans didn't colonize until the British arrived in 1623. Its strategic location and valuable sugar trade led to an advanced and luxurious development that was among the best in the Colonial Caribbean. St. Kitts is the larger of the 2 Caribbean islands that comprise the nation of Saint Kitts and Nevis. It's known for rain forested mountains and beaches of white, grey, and black sands. On its southwestern coast is the capital, Basseterre, and Georgian buildings from the colonial era. Anchoring Basseterre is the Circus, a plaza modelled after London's Piccadilly Circus, complete with Victorian-style clock tower.
Click here to access St. Kitts Interactive Map!
Airports
All flights into St. Kitts (SKB) arrive at Robert L. Bradshaw International Airport. Also located at the airport is the private Kyanjet Lounge which can be used by commercial passengers for a fee (commissionable).
Cruise Ports
The cruise ship port is located at Port Zante and receives over 1.5 million cruise passengers annually Christophe Harbour is a newly built super yacht marina located at South Friars Bay in the southern peninsula region.
Hotels located in St. Kitts
St. Kitts Hotels are for the most part in the narrows of the south Peninsula with the Park Hyatt St. Kitts the most southern on Banana Bay, The Marriott and Royal St. Kitts Hotel at Frigate Bay, Timothy Beach Resort also on Frigate Bay. At the very northern tip of St. Kitts is Belle Monte Farm at Kittitian Hill. The Four Seasons, Montpelier, Paradise Beach Club, Nesbit Plantation Beach Club and Golden Rock Inn are all located on Nevis -accessible by water taxi or ferry service.
Key hotels in St. Kitts and Nevis
St. Kitts Park Hyatt St. Kitts (Banana Bay), St. Kitts Marriott Resort and Royal Beach Casino (Frigate Bay), Royal St Kitts Hotel (Frigate Bay), Belle Mont Farm at Kittitian Hill (Kittitian Hill) and Timothy Beach Hotel (Frigate Bay)
Nevis: Four Seasons Resort Nevis, Paradise Beach, Nesbit Plantation Montpelier, Golden Rock
Spoken Language
Currency used in St. Kitts
EC$ (Eastern Caribbean Dollar) although US currency is taken everywhere
Activities
St Kitts Scenic Railway The St Kitts Scenic Railways offers visitors a glimpse of the real St Kitts as the route is 18 miles by rail and an additional 12 miles by bus which makes a complete 30-mile circle of the island. This near 3-hour tour allows visitors to get a glimpse of many of the island's villages plus famous and historic sites including Brimstone Hill Fortress. Also on the route are spectacular views of the ocean, lush rainforest and many of the long abandoned sugar cane estates, windmills, and chimneys which date back 350 years to when sugar production originally began on St Kitts.
Brimstone Hill Fortress National Park The Brimstone Hill Fortress National Park which was known as the Gibraltar of the West Indies in its heyday was built over the course of 100 years by African slaves mostly under British command. This started circa 1690 when the first cannon was mounted on Brimstone Hill to recapture Fort Charles from French occupation. Numerous battles were subsequently fought to control the island's profitable sugar industry with the most famous in January 1782 when 8000 French soldiers attacked the fortress. Now a UNESCO World Heritage Site of historical, cultural and architectural significance since 1999.
The Brimstone Hill Fortress National Park is one of the most expansive and well-preserved British polygonal style fortification in the Western Hemisphere. Visitors can walk to the top and wander through the courtyard and tour the old officer quarters and see the huge cannons facing out to sea.
Downtown Basseterre With a tour of the St Kitts National Museum complete, spend a few hours exploring the historic capital Basseterre which has applied for UNESCO World Heritage Status. Founded circa 1625 as the first French town in the Caribbean, here French and British colonial buildings are reminiscent of a finer era.
See the main Independence Square which was previously known as Pall Mall Square where slaves were once auctioned off to the highest bidder — many of these same slaves built the Brimstone Hill Fortress. Located at the north end of the Square in a charming old Georgian style home is The Gallery Café, owned by local artist Rosey Cameron. No trip to the Square would be complete without a stop here. See amazing art and pottery reminiscent of the island, have an iced coffee and a homemade cake in this tranquil setting.
The Strip on Frigate Bay For pure relaxation in St Kitts, I recommend visiting The Strip on Frigate Bay. Frigate Bay is actually two areas.
The North Bay faces the Atlantic Ocean and is home to the luxurious St Kitts Marriott Resort & The Royal Beach Casino. The South Bay on the Caribbean Sea which has The Strip is popular with locals and tourists alike, and there is a long stretching white sand beach along with numerous restaurants and bars. Many of the restaurants like Cathy's Ocean View Bar and Grill and ChinChilla's Mexican Restaurant & Bar are open early. So you can come for lunch, hang out on the beach or rock up during the evening, especially on Friday nights to relax and shoot the breeze Caribbean style.
Zip-lining in the Central Forest Reserve National Park Much of St Kitts is picturesque and lush green. In particular, the Central Forest Reserve National Park which covers 25% of the island and includes all land 1,000 feet above sea level. Due to its vastness, it has many scenic vistas and is home to the islands African Green Velvet Monkeys and 926+ plant species – 45 of which are endemic to the island and the Lesser Antilles. The Central Forest Reserve National Park is also an important source of water which is pumped into Kittitian homes after flowing down the deep sided openings of the mountains and hills into a reservoir.
With protection status since 2006, the Central Forest Reserve National Park is a great place to go hiking, mountain biking or zip lining with Sky Safari Tours. The full tour which takes about two and a half hours has five different zip lines including 1) The Monkey Trainer zip-line – 140 feet long, 2) The Boss zip-line – 1,320 feet long and 250 feet above the valley floor, 3) The Mango Tango zip-line – 1,000 feet long, 4) The Brimstone Blast zip-line – 900 feet long and 5) The River Rocker zip-line – 500 feet long. The views from the five lines but in particular the Boss Line are breathtaking not just of the rainforest valley but also out to the sea. So definitely one to experience while in St Kitts provided, of course, you are not scared of heights.
Romney Manor Sugar Estate & Caribelle Batik The Romney Manor Sugar Estate is a 17th-century plantation that is now home to Caribelle Batik where artisans craft tie-dye clothing. Here, visitors can see live demonstrations of the Batik process as artisans paint on the fabric. Gorgeous pillows, clothing, and other souvenirs are made from the paintings, all of which can be purchased. With the shopping done, explore the grounds of the estate which has a beautiful garden and pathways for wandering through the magnificent trees. The beautiful Saman Tree in the front of the estate is said to be 400+ years old. Remember while you're visiting to stop by the Rainforest Bar for a cool rum punch, and take in the beautiful tropical surroundings.
St Kitts Beaches Finally, beyond a visit to the bars and white sand beaches on The Strip, no visit trip to St Kitts is complete without spending an afternoon at one of the other stunning white beaches that surround the island. This includes South Friars Beach with its amazing sea life including squids and urchins or Cockleshell Beach with its nursery rhyme name and views of Nevis. Next to Cockleshell Beach is Reggae Beach Bar & Grill which is a great place to hang out and drink a few rum punches, eat some fresh fish and seafood while taking in the beautiful scenery.
Day trip or overnight to Nevis With the beautiful and historic sister island of Nevis a mere ten minute water taxi ride and visit to St. Kitts would not be complete with a visit to Nevis with its rich history, unique boutique hotels and resorts (anchored by the Four Seasons Resort Nevis) and volcanic mountains. The beauty of St. Kitts and Nevis is that the destination is not an all-inclusive environment which allows an amazing culinary scene to thrive and continue to grow. Whether it be five star epicurean excellence or a barefoot authentic fish fry you are seeking both St. Kitts and Nevis deliver. All restaurants are conveniently located with the majority a short cab ride from the hotel or resort itself. At the high end of culinary experience there are so many choices: Pavillon at Christophe Harbour Generally private for the yacht marina, but open to discerning gourmands on certain days and not to be missed Stone Barn at Park Hyatt St. Kitts/ Fisherman's Village Park Hyatt St. Kitts Featuring fresh seafood right off the docks from the narrows, exquisite cocktails and wines and modern, yet colonial architecture with both restaurants sporting views across the water at Nevis. A top drawer Park Hyatt experience The Kitchen at Belle Mont Farm Definitely worth the journey to the north end of St. Kitts to Kittitian Hill this organic and 100% sustainable property draws foodies from all over the world- not just for The Kitchen restaurant inside, but the farm to table dining experience in the middle of the farm fields at Belle Mont Farm
The Strip
Fun, authentic and barefoot dining within this amazing collection of over a dozen beach side restaurants and bars lovingly referred to as The Strip. No vacation experience to St. Kitts is complete without an evening- or afternoon- at The Strip. Kathy's is a favourite, but there are so many more- like Buddies or Shiggy'd Shack for full English breakfast on Saturdays. Huge value and great fun with music and dancing, beachside fires and good vibes.
Salt Plage
Watch the sunset listening to live music, amazing crafted cocktails and light snacks at Salt Plage adjacent to the marina. Elegant, yet fun. The passion for mixology at Salt Plage is over the top as are the sightlines.
Carambola Beach Club
Amazing beach experience by day, elegant and unique dinner club at night. Perfect venue for weddings or group events. Located on South Friars Bay in the southern peninsula region of St. Kitts.
Spice Mill
Where food, people and culture meet. Located on Cockleshell Beach on the Southeast Peninsula of St. Kitts.
Marshalls
Excellent menu diversity and culinary perfection perched high up on a hill for beautiful views
Coral Grill at the Four Seasons Nevis
Add a little adventure by travelling over to sister island Nevis by water taxi to the elegant Coral Grill at the Four Seasons Nevis.
The Fashionable Bananas Restaurant Nevis
Some regard no trip to Nevis is complete without a visit to this hidden gem. Located up in the rain forest halfway up Mt. Nevis, the palms, flowers and views are memorable. Featuring International Comfort food with a good dash of Caribbean thrown in their menu is both eclectic and mouth-watering. Dine to the sound of whistling Tree frogs. The sunset is fabulous from the viewing terrace, perfect for enjoying a signature cocktail before going into dinner. Caribbean shabby chic touches throughout, creative menu, excellent service and gift shop too!
Mill Coffee
Located in Frigate Bay, a short walk from the Marriott St. Kitts for breakfast, lunch, coffee and pastries The most common transportation is local taxis which provide good service to all areas of St. Kitts. Car rentals are also available. For the more adventurous helicopter tours and scooter bikes are also available in St. Kitts. For trips to sister island Nevis water taxi service exists from Cockleshell Beach and Christophe Harbour over to Nevis. For guests staying at the Four Seasons in Nevis the resort provides its own private water taxi service to its docks. Using a water-taxi service between the islands can be a good way to go if you want to be independent. Passenger Ferries are also available. Six passenger ferries shuttle between Basseterre and Charlestown. The trip takes about 45 minutes and is both a pleasant and scenic way to travel. The main companies are MV Mark Twain/Sea Hustler and MV Caribe Breeze/Caribe Surf.
Fares are set at adult/child EC$25/15 one way. The actual schedule varies day by day. For the latest, ask at your hotel, call 869-466-4636, check www.sknvibes.com/travel/ferry.cfm or text 'Ferry' to 7568 to get the schedule on your cell phone. Tickets are sold from about 30 minutes before sailings. It's a good idea to arrive early as some boats sell out. Each year, St. Kitts and Nevis host numerous events and festivals that islanders and vacationers can enjoy together. If you're going to be on either island during one of these events, make it a point to stop by -- you won't be sorry you did.
Cultural Celebrations
There is no festival that typifies the Caribbean more than Carnival, a typically pre-Lenten festival filled with colorful parades, masquerades, music, and street fairs. In St. Kitts, Carnival takes place over the Christmas and New Year's holidays. In July St. Kitts hosts another huge event, Culturama. Culturama is a week-long event filled with street fairs, beauty pageants, jump-ups, and live music. All of this is to celebrate the emancipation of slaves on St. Kitts and Nevis in the 1830s. The St. Kitts Music Festival takes place each year in June. The event features all genres of music considered to be Caribbean, including reggae, soca, calypso, and more.
Golf
St Kitts and Nevis offer two gorgeous golf courses- the Royal St. Kitts Golf Club designed by Thomas Mcbroom and The Four Seasons Resort course over in Nevis designed by Robert Trent Jones II. Two other courses are currently under construction: Irie Fields at Kittitian Hill on the northern tip of St. Kitts and Christophe Harbour in the south peninsula adjacent to the Park Hyatt St. Kitts and overlooking the marina. The destination is emerging as a major golf destination in the Caribbean. There's one way to ensure your client enjoys the best island paradise holiday ever. Become a St. Kitts Destination Specialist and get to know the inside-out of the island so that you can uniquely match your clients' needs with their island experience. Whether your clients are into scuba diving or lounging in a plunge pool; sipping sultry afternoons away with rum punch, or hiking to the top of a dormant volcano. By becoming a Destination Specialist for St. Kitts, you will be privy to insider information on how to create the perfect island getaway … and increase your productivity in the process. A win-win for everyone! St. Kitts Tourism Authority P.O. Box 132
• Pelican Mall Basseterre, St. Kitts Tel: 869-465-4040 (TOLL-FREE: 800-582-6208)
International offices and contacts:
Canada: Paul Minich paul.minich@stkittstourism.kn
USA: Denise Zimber denise.zimber@stkittstourism.kn
Europe: Lisa Elmes-Bosshard uk@stkittstourism.kn