Where travel agents earn, learn and save!
News /

Destination rankings of summer 2023 reveal 5 major travel trends
USA dominates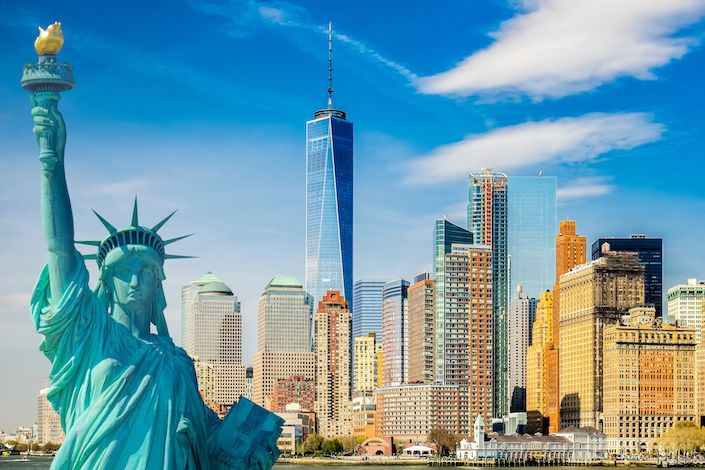 ForwardKeys, the leading travel analytics firm, has identified five major travel trends in global air travel this summer. These have been revealed by an analysis of the top destinations and top origin markets compared to last year and to pre-pandemic levels in 2019. The major travel trends are:
US travel recovery dominance
Patchy post-pandemic recovery
The Far East is revving up.
The resilience of classic beach destinations
The heatwave
Worldwide, summer (1st July – 31st August) flight bookings were 23% behind pre-pandemic (compared to 2019 levels and 31% ahead of the same period in 2022.
US Dominates – Tops the charts by share of flight bookings
In ranking the most visited country destinations by share of scheduled flight bookings, the USA was top of the list by a substantial margin, attracting 11% of all international visitors this summer (1st July – 31st August). It was followed by Spain, the UK, Italy, Japan, France, Mexico, Germany, Canada, and Turkey.
The USA was even more dominant in outbound travel. Regarding source markets, the USA ranked top with an 18% share of scheduled flight bookings. It was followed by Germany, the UK, Canada, France, South Korea, China, Japan, Spain, and Italy.
Patchy Travel Recovery
For most countries, travel was up versus last year by a double-digit figure, but volumes have yet to reach pre-pandemic levels. A closer look at the world's traditionally largest outbound travel markets reveals the patchy nature of the recovery. The US was 17% up on last year and just 1% down on 2019 volumes.
However, other traditionally large source markets were much further off the pace, Germany, 21% down on pre-pandemic levels, the UK 20% down, France, 17% down, South Korea 28% down, China, 67% down Japan 53% down and Italy 24% down.
The Far East is Revving Up
Also striking are the differences in travel volumes compared to last year, which reveal how much the Far East was still in lockdown but is now revving up, with all three Asian countries in the top ten source markets. South Korea, China, and Japan are showing at least a triple-digit growth rate compared to 2022. While the Chinese outbound travel market has been amongst the slowest to recover, it still manages to hit 7th place thanks to its sheer size.
Classic Beach Destinations are Most Resilient for travel and tourism
Looking at the destinations which have done best against 2019 levels, the list is dominated by countries famous for their beaches and warm waters.
The top ten all exceeded the summer of 2019 and most showed strong growth from last year. Top of the list is Costa Rica, with 19% up versus 2019 and 15% up versus 2022.
It is followed by the Dominican Republic, Columbia, Jamaica, Puerto Rico, Argentina, Greece, Tanzania, the Bahamas, and Mexico.
Throughout the pandemic, leisure travel to beach destinations proved to be the most resilient, with many highly tourism-dependent economies in the Caribbean and Gulf of Mexico working hard to keep their borders open and the tourists coming; and their efforts have certainly paid off. The same has also been true of Greece, Portugal, and the UAE.
Limited Impact of the Heatwave on Tourism
While the unusually high temperatures and the outbreak of wildfires in Greece and Portugal made a very substantial impact on television screens; they made only a limited impact on tourism, as most holidaymakers had already booked. A spate of cancellations affected Rhodes, but flight bookings recovered to normal levels in a matter of weeks. While bookings for Northern Europe and the Nordic region were 16% and 17% behind 2019, they demonstrated better performance in the late bookings market, probably influenced by the heatwave.