Where travel agents earn, learn and save!
News /

easyJet reveals tips to plan great-value getaways from Bristol
easyJet has revealed low-fares from the South West still available with seats to a range of destinations across Europe from just £22.99*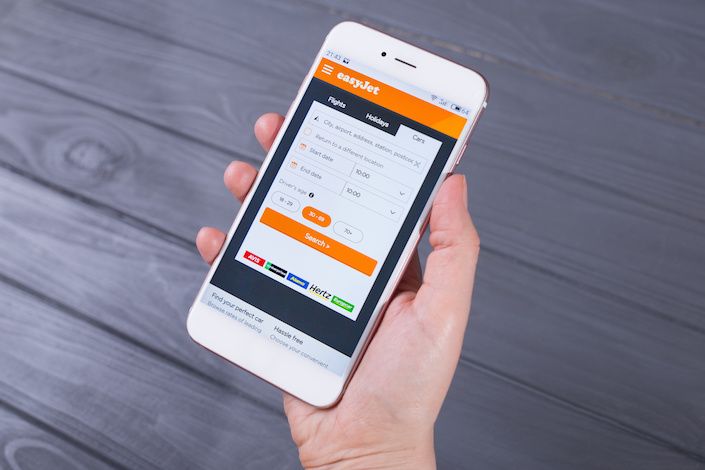 easyJet has revealed the low last-minute fares still to be had from Bristol airport and how to find them, as well as its travel tips for holidaymakers and the free services available to ensure customers have the help they need to plan, book and travel over this summer and beyond.
Finding the best fares
easyJet's Low Fare Finder tool on easyJet.com helps customers search for the lowest fares across easyJet's entire network, allowing them to plan their next holiday at a bargain price. It can be used to find the lowest fares for a specific route or just to find inspiration of where to explore next on a budget. With just a few clicks Low Fare Finder helps customers search across multiple departure airports on thousands of routes to Europe, North Africa and the Middle East. Customers can simply select when and where they'd like to go, with the lowest available fares then displayed at a glance.
Destinations with some of the best value fares from Bristol in August include:
Edinburgh and Glasgow from £22.99
Faro and Alicante from £28.99
Mykonos and Malaga from £38.99
Palma from £26.99
And for those already planning for some winter sun, low fares are available to:
Alicante from just £24.99*
Faro and Palma from £26.99*
Corfu from £30.99*
Milan from £31.99*
Lanzarote and Tenerife from £33.99*
Larnaca from £45.99*
easyJet has also recently announced a new service to Lapland which will begin this winter, providing further options for festive family breaks with fares to Rovaniemi starting from just £29.99*.
Download the easyJet app
Plan a trip, manage a booking, check in, and obtain real-time updates on a flight – the award-winning easyJet app is designed to ensure travellers have a smooth journey from start to finish making it the ideal travel companion to make the most of your trip and is packed with advice and tools like live flight Information, gate alerts and an easy way to manage your booking. easyJet's Flight Tracker tool, available on the app as well as online, provides real-time flight information direct from the airline's operations control centre.
Bag a quicker journey through the airport
easyJet's new, free, Twilight Bag Drop service at Bristol allows customers on early morning flights to drop their hold bags off the evening before they fly, saving time for their journey through the airport by skipping bag drop and heading straight to security on their morning of travel. The service is available from 1800 to 2100 each evening.
easyJet also offers a range of free luggage options for families travelling with young children, such as a free baby changing bag for infants and for every infant or child travelling, customers can bring up to two items free of charge to go into the hold including travel cots, pushchairs, buggies, car seats, collapsible or non-collapsible prams, booster seats and/or baby back carriers. These can be checked in for free at bag drop or if customers need to use any of these to get to the gate they'll be collected before boarding their flight to collect at the baggage carousel on arrival. Infants with booked seats and children over two years old also have the same cabin bag and hold luggage allowance as adults.
And customers who need help choosing the right bag for the trip can use easyJet's AR cabin bag sizer via the easyJet app which uses augmented reality technology, enabling customers to scan their bag to ensure it's the right size.
Need help or advice?
easyJet has a range of services in place to provide additional help to customers on the day of travel including special assistance for those who require it and has recently launched a range of new initiatives to provide extra support to customers flying this summer. The airline has invested in more customer service staff than ever before – recruiting an additional 350 call centre staff and opening a new call centre in Milan - and has extended customer service opening hours to serve passengers from early morning to late at night, with advisors now available every day from 6am – 11pm. A dedicated family hotline for young families travelling this summer is also now available, supported by a team with expertise in family travel. A team of 'Helping Hands' have been introduced at key UK airports including Bristol to provide additional assistance to customers alongside ground crew this summer.
easyJet operates 68 routes from Bristol airport on 17 based aircraft. To book or discover more about easyJet's UK network, visit easyJet.com.
*Flights one way per person including taxes