Where travel agents earn, learn and save!
News /

Incoming tourism for Germany shows clear recovery
Business climate continues to rise - 2023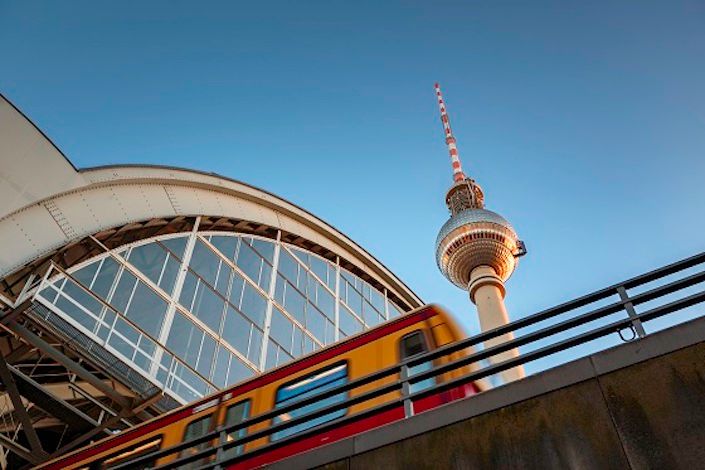 Germany's incoming tourism confirms its strong competitive position after lifting most of the travel restrictions caused by the pandemic in 2022. Market segments and international source markets, in which Germany as a travel destination has already built up top positions, are experiencing dynamically growing demand despite the difficult general conditions post Corona.
The international travel industry is optimistic about business expectations for incoming tourism to Germany in the first half of 2023
According to the GNTB Travel Industry Expert Panel from Q1/2023, the incoming business climate has improved significantly from 10 to 46 points since Q1/2022. This is supported by an optimistic assessment of future business expectations. Of the around 250 CEOs and key accounts surveyed for the panel, 75 percent expect their Germany business to develop positively in the next six months.
Balance sheet 2022: Incoming development continues with upward trend
According to the Federal Statistical Office, the number of international overnight stays in Germany rose by 120 percent in 2022 compared to the previous year, from 31 to 68.1 million. This means that overnight stays by foreigners have reached 76 percent of the record level of 2019.
Outlook 2023: Germany remains one of the preferred travel destinations worldwide
According to the IPK International survey commissioned by the GNTB exclusively for the ITB, 71 percent of travellers worldwide had already made a firm decision at the beginning of the year to travel across borders in the next twelve months. This puts Germany in third place as a travel destination worldwide, after Italy and Spain and ahead of France and the USA. Germany's strong brand image contributes to this position. In 2022, for example, Germany took first place as a brand in the Anholt Ipsos Nation Brands Index (NBI) for the eighth time in a comparison of 60 leading nations worldwide. A competitive price level also speaks for Germany. According to surveys by MKG Consulting, the average price for hotel rooms in 2022 was EUR 100.80 per night, well below those of European competitors.
Increasing travel intentions despite higher costs
Rising prices and high inflation in both European markets and Canada have already led to a significant increase in travel costs in many countries in 2022. According to the representatives of the international travel industry in the GNTB Travel Industry Expert Panel, this development will continue in 2023. 92 percent of CEOs expect prices to rise by around 20 percent. In the current survey, 72 percent of those surveyed indicate a 22 percent increase in demand compared to the previous year. The analyses by IPK International also confirm that trips abroad will continue to be very important in 2023. After spending money on food and health, holiday trips abroad are consistently in third place in terms of consumer preferences - well ahead of expenses for housing, leisure, domestic holidays and clothing.
Germany favoured as a city trip destination
According to the IPK, potential travellers to Germany are primarily interested in city trips (61 percent). 29 percent want to go on round trips, and 21 percent are planning nature-oriented holidays in the countryside or in the mountains. The trend towards combining town and country continues: According to a survey by the Sinus Institute on behalf of the GNTB in December 2022, 54 percent of those surveyed could imagine combining their city trip with a stay in nature and the countryside, while 39 percent would combine a holiday in holiday areas with excursions connect to the cities.
Sustainability a strong argument for Germany as a travel destination
62 percent of the international CEOs and key accounts of the GNTB Travel Industry Expert Panel see a shift towards sustainable products in booking behavior. More than three quarters already see Germany as a sustainable travel destination, and almost 60 percent specifically market this aspect. Around 71 percent of the experts expect that sustainable offers will be booked even more in the next three years. According to evaluations by the Sinus Institute on behalf of the GNTB, sustainability is becoming more and more relevant. For the first time, the study exclusively examines travel-related, value-based living environments in 19 source markets in the context of sustainability and culture. In the future, the GNTB will specifically address these milieus in its marketing activities.