Where travel agents earn, learn and save!
News /

Silversea launches direct charter flights to the Arctic from Montreal and more
The new offering of private charter flights will allow the guests to focus on enjoying their Arctic adventure from the moment they leave their homes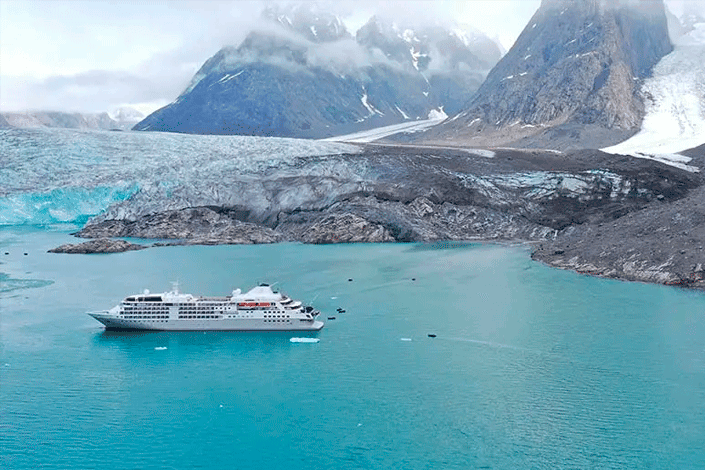 Applicable on 28 Arctic and Greenland sailings in 2023 and 2024, Silversea guests sailing on Silver Endeavour, Silver Wind and Silver Cloud will benefit from a more seamless journey via Montreal, New York, London and Oslo to some of the Arctic's most remote destinations including Longyearbyen, Kangerlussuaq, Pond Inlet and more.
In addition to convenient connections via Montreal, New York, London and Oslo, guests can enjoy private executive transfers to/from the airport. Guests will fly to the Arctic on private charter flights featuring a superior culinary offering, premium beverages and bespoke in-flight entertainment. When required by the itinerary, overnight luxury accommodation will be included as standard with both port-to-port and door-to-door fares. Once in the Arctic, guests will be transferred to their luxury vessel.
Silversea's most extensive Arctic offering yet comprises 37 itineraries to over 110 destinations between 2023 and 2025. Travelling aboard three of the cruise line's ultra-luxury ships, including the new-to-fleet Silver Endeavour, guests enjoy all-inclusive comfort and access to some of the region's most remote destinations.
For more information go to silversea.com
Source: Travelweek