Where travel agents earn, learn and save!
News /

Sonesta to enter Dominican Republic with two new hotels
"This development leverages two of our premier brands, The Royal Sonesta and The James"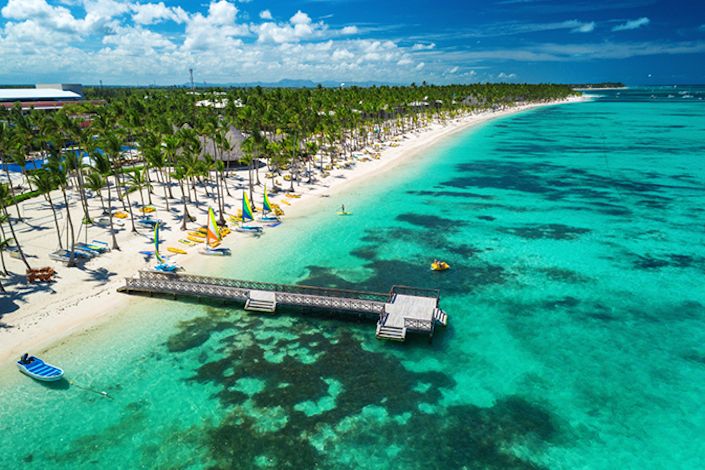 Sonesta has announced plans to enter the Dominican Republic, with a brand new, multi-use development featuring two new hotels.
Called Larimar City & Resort, the development will be anchored by new Royal Sonesta and James hotels, two of Sonesta's luxury and lifestyle brands. It will be located 25 minutes from the Punta Cana airport, situated on a cliff more than 100 metres above sea level.
The first phase of the development is expected to be completed in late 2025 to early 2026. In addition to the two hotels, Larimar City & Resort will also include a retail mall, several dining options, a fitness centre, spa, country club with an 18-hole golf course, an outdoor sports facility and a kid-centric activity centre.
"This development leverages two of our premier brands, The Royal Sonesta and The James, to grow our footprint in Latin America and the Caribbean, which is a strategic priority for Sonesta," said Brian Quinn, Sonesta's Chief Development Officer. "Sonesta's dedicated lodging development team and enhanced regional presence will allow us to capitalize on the demand for the Caribbean market, especially among luxury travelers, as an avenue for continued growth."
The Larimar development in the Dominican Republic will be the latest addition to Sonesta's extensive portfolio of Latin American and Caribbean properties. Since entering the Latin American region with the Sonesta El Olivar in Lima, Peru, in 1998, Sonesta has expanded its network, adding hotels in Colombia, Ecuador and Chile. Through a master franchise agreement with GHL Hoteles in Colombia, Sonesta introduced the Sonesta Hotel Cali in April 2022 as its 14th property in Latin America and its eighth in Colombia. Additionally, in the Caribbean, Sonesta's presence includes two all-inclusive resorts in Sint Maarten: the family-friendly Sonesta Maho Beach Resort and the adults-only Sonesta Ocean Point Resort, along with the Royal Sonesta San Juan in Puerto Rico.