Where travel agents earn, learn and save!
News /

Turkish Airlines is fixing prices to help move earthquake volunteers & survivors
Turkish Airlines has fixed prices for passengers as thousands flee the areas affected by the earthquake and volunteers come flooding in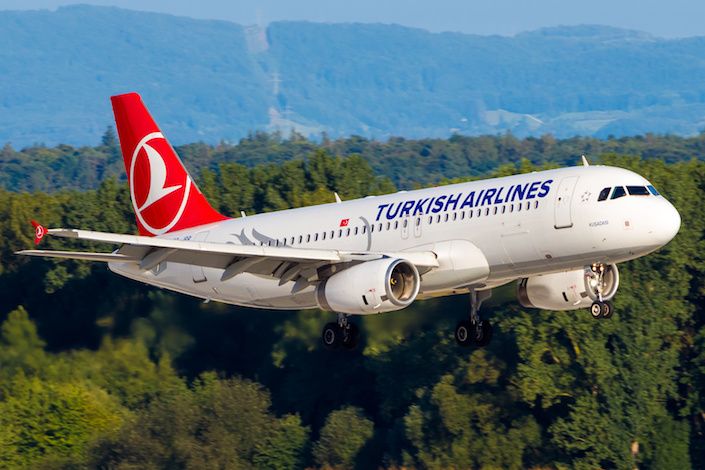 As of February 7th, Turkish Airlines has flown groups of rescue and relief workers into the affected areas in Turkey while also evacuating hundreds of affected residents. The airline has fixed prices for departing passengers, ensuring that everyone who needs to leave can do so at an affordable rate.
Fixed rates
The airline set its fixed rate for airfare into and out of the region at TL 100 ($5.30). It chose this number as it is affordable and enough to help cover some operating costs. At this rate, the airline has flown in over 11,000 volunteers and flown out roughly the same number of people.
Since the earthquake first occurred yesterday, Monday, February 6th, the airline has diverted 80 planes to the area to help with relief efforts. These planes continue transporting passengers and humanitarian aid between the region and the airline's hub at Istanbul Airport (IST).
Turkish Airlines has coordinated relief efforts with the Disaster and Emergency Management Authority (AFAD). Through the AFAD, volunteers arriving on the airline's relief flights have been quickly integrated into rescue and support efforts. The CEO of Turkish Airlines, Bilal Ekşi, shared the airline's support and gratitude for the thousands of volunteers that poured into airport terminals wanting to help with relief efforts wherever possible, stating,
"About 11,780 of our volunteer citizens who came to our airports to go to the earthquake zone following the invitation of AFAD (Disaster and Emergency Management Authority), were taken to Adana, Gaziantep, Adiyaman and Urfa with a total of 80 flights this morning until 7 a.m."
Hindered relief
The help of volunteers is greatly appreciated as rescue efforts are far from finished. The earthquake and subsequent aftershocks annihilated much of the infrastructure in the region, with countless roads and thousands of buildings being destroyed. Between the destruction in Turkey and Syria, it is estimated that over 5,000 people have died due to the devastation. Thousands more have been injured or left homeless.
While volunteers and relief aid are pouring in from around the world, relief efforts have been hindered for a few reasons. One of these is the damaged infrastructure. Damaged roads and a lack of public transportation have made moving about the region difficult.
Another issue is the damage to local airports. Most airports in the area took some level of damage, and while some was relatively minor, others suffered significantly. Select airports were closed yesterday for safety purposes following the earthquake. These include Adana Sakirpasa Airport (ADA), Hatay Airport (HTY), and Gaziantep Oğuzeli International Airport (GZT).
ADA has reopened for relief flights allowing Turkish Airlines to land there, bringing aid and flying out affected residents. GZT only closed to standard civilian operations but remained open for relief services. As Turkish Airlines is now only operating relief efforts to the area, it has been able to fly in and make the airport its primary destination for relief flights. HYT remains closed as its runway suffered severe damage.
Adding to the rescue operations' problems is inclement weather in the region, which has seen many flights delayed or struggling to land.