Where travel agents earn, learn and save!
Consumer Deals /

Meliá begins one of its most important campaigns of the year: Wonder Week, with discounts of up to 40% in hotels
Hotel bookings through the normal channels will offer huge discounts and exclusive benefits until June 13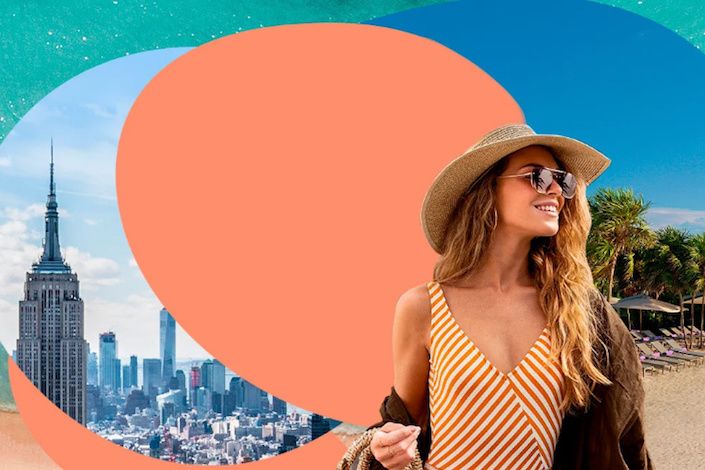 Meliá Hotels International has announced the launch of Wonder Week, one of its most important campaigns of the year, offering discounts to travellers who plan their holiday in advance with up to 40% discount in destinations around the world.
The campaign includes more than 250 hotels worldwide and under all the company brands, for stays up until the end of the year and with the possibility of free cancellation*. In addition, members of the company's MeliaRewards programme get a guaranteed 25% discount on their reservations as well as free cancellation*.
The discounts are available through the usual channels: melia.com, contact centre, the app and travel agencies. Among the participating hotels are those in key holiday destinations on the Spanish coast and islands, such as the Hotel Gran Meliá Palacio de Isora (Tenerife), Meliá Zahara Atlanterra (Cadiz), Meliá Atlántico Isla Canela (Huelva), Sol Príncipe (Malaga) or Meliá Alicante. Wonder Week also caters to travellers who prefer city breaks or long-haul travel, offering the opportunity to discover Spanish destinations such as Madrid, Barcelona, Seville or Cordoba, as well as international destinations at the best possible price such as Bali, New York, Punta Cana or Los Cabos.
The more than 13 million members of MeliáRewards worldwide will also continue to benefit from the best available rate and earn points and receive other benefits, such as an option to buy and redeem points to book with even better conditions through melia. com.
Meliá PRO
Until June 13, travel agencies and companies can also get the best discounts and benefits through MeliaPro, the company's website for business travellers and intermediaries. Meliá Hotels International will offer them benefits such as discounts of up to 40% and special commission rates in some of its top hotels around the world. Bookings can be made at any time this week for stays up to December 31, 2022 or until the end of the summer season in resort hotels.​