Where travel agents earn, learn and save!
Consumer Deals /

Quark Expeditions announces all-seasons Polar Promo Sale
Great voyages. Great savings!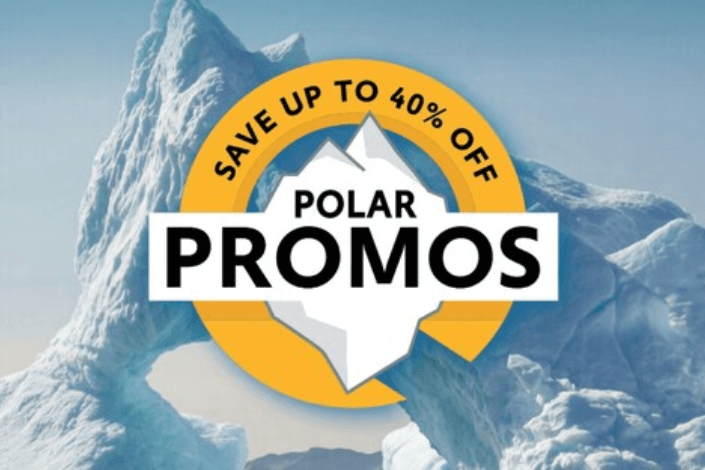 Quark Expeditions, the global leader in polar adventures, has brought back last season's popular Polar Promo Sale offering travelers up to 40% off voyages to the Arctic and Antarctic, plus a variety of booking incentives that apply to all upcoming seasons.
To recap the guest benefits of this Polar Promo Sale:
Guests gets up to 40% off select Arctic and Antarctic voyages
Guests receive a $1,000 USD flight credit off the top of their trip cost on select itineraries
Guests get a $250 shipboard credit on all Antarctic 2024-2025 itineraries
Plus, an additional 10% savings if they pay in full at time of booking on select itineraries

Because this Polar Promo sale crosses all four seasons, it will appeal to all travelers whether they wish to witness thousand-fold penguin colonies in Antarctica, vast glaciers, sculpted ice-bergs, snow-capped mountains where so few humans have ever set foot, or the sensational experience of observing a polar bear in its natural Arctic setting.

Quark Expeditions Polar Promo sale runs April 4 to July 4, 2023.
View Polar Promo offers.