Where travel agents earn, learn and save!
Consumer Deals /

'Spring, Sun and Savings' seasonal offers from Curaçao
Enjoy limited time offers from Curaçao Tourist Board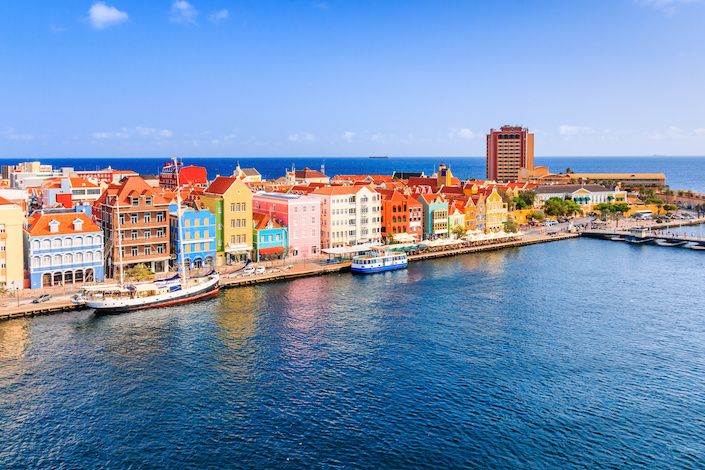 Recognized worldwide for its rich history, diverse culture, colorful architecture, and crystal-clear turquoise waters, the island of Curaçao is one the Caribbean's most dynamic and inviting destinations catering to the diverse needs of today's modern traveler. The Curaçao Tourist Board is making it easier than ever for curious tourists to immerse themselves in the destination through the launch of its digital deals portal: curacao-deals.com. Updated seasonally, the site will serve as a resource where tourists can familiarize themselves with the island's top offers.
Following the recent removal of all testing for entry requirements and on-island COVID restrictions, like curfews and mask mandates, there is no better time than now to visit Curaçao and get to know its colors and culture. In celebration of eased entry requirements and year-round sun and spirit, the destination of Curaçao is proud to launch its "Spring, Sun and Savings" seasonal promotion.
Now through June 30th, tourists can enjoy limited time offers, such as discounted rates and VIP perks, at 12 participating properties, ranging from new resorts backed by the world's leading hospitality brands to romance-driven boutique hotels, remote luxury villas, and family-friendly enclaves.
While deals vary per property, tourists can expect savings like:
Up to 40% off and $200 in resort coupons at AM Resorts properties, including the all-inclusive Dreams Curaçao and family friendly Sunscape Curaçao
$100 food and beverage credit for stays of four or more nights at Renaissance Curaçao
Up to 30% off, plus free breakfast at ACOYA Curaçao Resort & Villa
Stay longer and receive up to 15% off at Curaçao Marriott Beach Resort
Up to 25% off at Papagayo Beach Hotel and Papagayo Beach Resort
$100 resort credit when booking 5 nights or more at LionsDive Beach resort
Up to 15% off, plus free daily breakfast at the historic Avila Beach Hotel
15% off per night at Bayside Boutique Hotel – Blue Bay
10% off all bookings at Coral Estate Luxury Resort
Complimentary romantic upgrade like a beach picnic at Baoase Luxury Resort
For more information on Curaçao's "Spring, Sun and Savings" promotion, including direct booking links and travel windows, please visit: curacao-deals.com.
For more information on the destination of Curaçao, please visit curacao.com.
Curaçao Entry Requirements
On March 10th, Curaçao announced that it would no longer enforce testing as an entry requirement and would eliminate all on-island COVID restrictions, including mask mandates, nightly curfews, and proof of vaccination for large-scale events. The newly relaxed measures apply to the destination, though hotels, restaurants, entertainment venues, and tour operators may enforce protocols at their own discretion. Subsequently, it is recommended that tourists verify specific requirements or protocols directly with each venue.
Curaçao will continue to require tourists to complete its standard entry process for entry into the country as follows:
Complete the digital immigration card online at dicardcuracao.com before departure.
Digitally fill out the Passenger Locator Card (PLC) form 48 hours prior to departure and carry a printed document of proof with you.