Where travel agents earn, learn and save!
Consumer Deals /

Stay in Barbados and receive cashback to explore the island
Experience Barbados a little differently!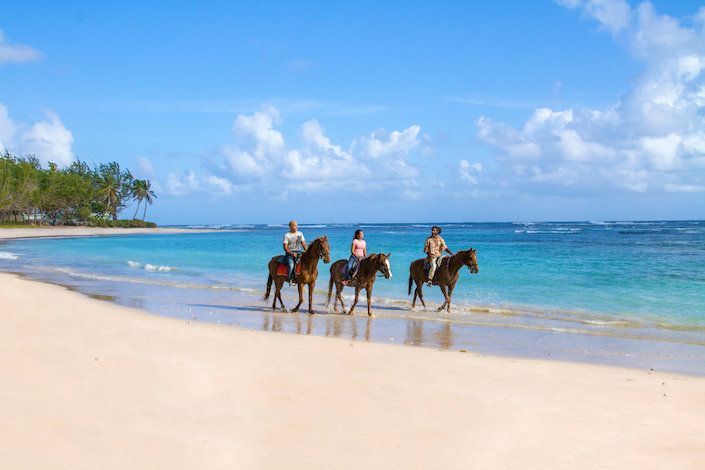 The Barbados Tourism Marketing Inc. (BTMI) in partnership with BookBarbados and Tripian are thrilled to introduce the Barbados 'World of Difference' Experiences Campaign, an innovative initiative aimed at enhancing the value proposition of the experiences that can be enjoyed in Barbados. This campaign is part of Barabados' ongoing commitment to position Barbados as a loyal and relatable destination, ultimately encouraging longer stays, trip extensions, and attracting new visitors to the beautiful island.
The booking window for this campaign is July 15th to October 15th, for travel between August 15th and October 31st.
How the Campaign Works
Travellers must book their holiday to Barbados, through their preferred booking mechanism and be staying at one of the approved accommodation partners. Once a booking to Barbados has been made, travellers should visit bookbarbados.com/worldofdifference to register for the program, providing the required details for redemption in Barbados. Each approved traveller will receive BBD$200 in a digital wallet format, to be spent exclusively within Barbados. Travellers then redeem their cashback through Book Barbados with these easy steps:
Once your booking is verified, it's time to start spending
Simply go to the BookBarbados Trip Planner to access your wallet. You will be able to view offers for all participating partners
See something you're interested in? Claim the cashback offer and it will be shown in your wallet
IMPORTANT!! Download the BookBarbados Trip Planner App to your phone to ensure that your wallet is always in your pocket. You will need this to redeem your voucher with each partner
Make your booking directly with Barabdos' partner, letting them know that you have a World of Difference Cashback voucher
The partner will scan your QR code to redeem your cashback and apply a credit to your bill instantly
Entry Criteria
To participate in this initiative, participants must meet the following criteria:
Must be over 18 years old
Must be traveling for more than 4 days to Barbados
Must be staying at an approved accommodation property
Must complete the full entry form and upload proof of trip booking
World of Difference Campaign
A significant part of the Campaign is the "World of Difference" initiative, which continues to showcase Barbados as a diverse, unique, and culturally rich destination, providing a transformative experience for every traveller.
The Barbados 'World of Difference' Experiences Campaign promises to revolutionize the way travellers perceive and engage with their enchanting island. Barbados extends their heartfelt gratitude to all the partners for their continued support and commitment to making Barbados a premier tourist destination.