Where travel agents earn, learn and save!
Agent Rates /

Exodus Adventure Travels Agent Collective Discounts
Book Exodus Adventure Travels trip for yourself for less!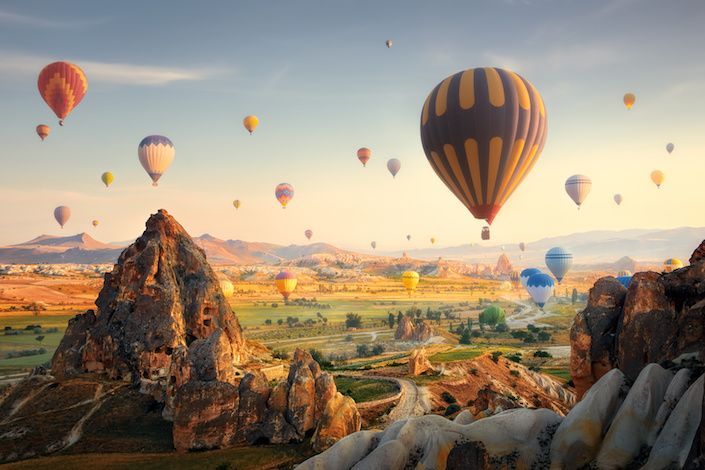 Exodus Adventure Travels understands how valuable travel agents are in selling their trips, that's why they're so excited to introduce the Exodus Agent Collective discount program.
Terms + Conditions
1) Agents who have not yet made a client booking with Exodus Adventure Travels are entitled to a 15% discount to travel on any scheduled group departure at any time. Companions may receive a 10% discount.
2) Once an agent has confirmed their first client booking with Exodus Adventure Travels, they are entitled to an Agent Globetrotter discount of 50% off for the agent, 30% off for a companion. Globetrotter status is valid for 18 months from the date of last client booking.
3) Once an agent has confirmed their 30th passenger with Exodus Adventure Travels, they are entitled to an Agent Pioneer discount of 70% off for the agent, 30% off for the companion. In order to maintain Pioneer status, agents must have confirmed a client booking within the past 18 months.
4) The companion discount is only valid for one companion traveling on the same file as agent.
5) Agent discount applies to tour price only. Discount may not be used towards; single supplements, pre/post tour hotels, transfers, extensions, flights, e-bike hire or any additional services.
6) Agent discounts cannot be combined with any other discount or offer. Only one agent discounted space permitted per scheduled group departure.
7) Standard booking conditions apply to all agent discounts regarding cancellation/changes. Full booking conditions can be found here.
8) Agent discounts do not apply to Polar Voyages and Small Ship Cruises, RCGS Quests, Exodus Edits, Self-Guided itineraries, Premium Adventures, and Private Group trips.
9) Bookings with an agent discount applied are not commissionable.
10) Booking an agent discounted trip can be completed by contacting the Exodus Adventure Travels Sales team.
11) Exodus Adventure Travels reserves the right to withdraw the agent discount scheme at any time.
Once you've returned from your holiday, Exodus would love for you to share your Exodus experience as much as possible – whether that's updates about your adventure on social media or with your client base, promoting a consumer evening or arranging an agency training session for your colleagues. If you need any help or support from Exodus to assist with any of this, please just let us know!