Where travel agents earn, learn and save!
Recorded Webinars /

Servigroup Hotels: Who we are & Travel Agent Benefits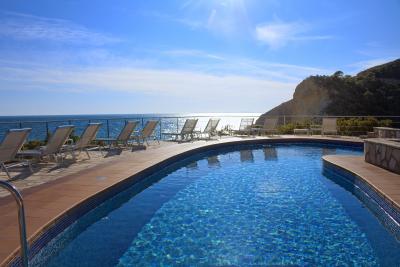 Servigroup Hotels: Who we are & Travel Agent Benefits
• Where are Servigroup Hotels located?
• Why sell Servigroup?
• What makes us different?
• Travel Agent Commissions
• Agency access and direct bookings
Servigroup Hotels
The hotel group was established at the beginning of the sixties by Mr. José Mª Caballé. It specializes in "sun and beach" tourism and is currently comprised of 16 properties situated across Villajoyosa, Orihuela Costa, La Manga del Mar Menor, Peñíscola, Alcocéber, Mojácar and Benidorm. Overall the group owns 8,500 hotel beds available throughout Spain's Mediterranean coast and has its head offices, booking centre and purchasing and supply centre in Benidorm.
What are Servigroup Hotels looking for 
Servigroup Hotels is so proud to announce that they are looking for Travel Agents who want to registered directly with them and received attractive commissions. Benidorm is one of the best know and important tourist destinations in the Spanish Costa Blanca for the UK traveller, and they would like to introduce you to the best hotel chain in this destination: Servigroup Hotels. Servigroup Hotel have 16 hotels in the Spanish Costa Blanca, Costa de Almeria, Costa Calida and Costa del Alzahar.
Their hotels in Benidorm are all centrally located, on the Levante Beach and Poniente beach area, all within walking distance to Benidorm beautiful beaches. Servigroup Hotels is proud to have all of their hotels on top positions on many of the UK most sought after OTAs as well as accommodation review sites, based on the quality of our services and attention to details. Their food and beverage is one of the best in town. Please feel free to visit their webpage and register online to start benefiting from working with us directly.