Where travel agents earn, learn and save!
Contests & Winners /

Congratulations to our 2021 Birthday winners!
Thank you for celebrating our 5th Birthday with us!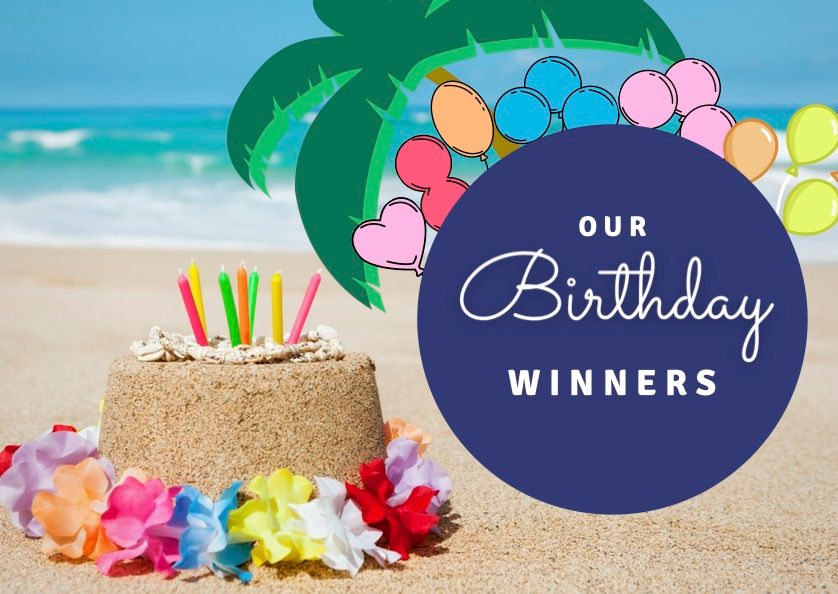 Thank you so much to all the amazing Travel Agents who celebrate our Birthday with us! We are ready to announce 8 lucky agents who won prizes from our friends at 30º Degree Hotels, Mac Hotels, Spring Hotels, Zafiro Hotels, Casa de Campo Resort & Villas, Karisma Resorts and Jardin Tecina Hotel.
👏🏻Let's give a big round of applause for our winners!
Mac Hotels
Winner: Sonia Sinton from TravelCo Prize: 3 nights for 2 pax in B&B at Mac Hotel Puerto Marina Benalmádena
Spring Hotels
Winner: Shilpa Patel-Emilsson from Travel Counsellors Prize: 7 nights for 2 pax in half board at Spring Hotels Tenerife
Zafiro Hotels
Prize: 3 nights for 2 pax in half board at Zafiro Hotels Palace Collection Winner: Alex Brooke from Not Just Travel
ZAFIRO CAMP DE MAR
30º Degree Hotels
Hotel: El Cortijo Matalascañas Winner: Lisa Grey from Travel PA Prize: 4 Nights for 2 pax in half board Hotel: Santa Cristina Lloret Winner: Tanya Pace from The Sussex Travel Co. Prize: 4 Nights for 2 pax in half board Hotel: Alcossebre Castellón Winner: Peter Foster from Those Travel Guys Prize: 4 Nights for 2 pax in half board Hotel: Espanya Calella Winner: Ailish Laughlin from The Wee Travel Co. Prize: 4 Nights for 2 pax in half board Hotel: Pineda Splash Winner: Simon Waldron from Travel Serv Prize: 4 Nights for 2 pax in half board Hotel: Dos Playas Mazarrón Winner: Barbara Sutton from Travel Counsellors Prize: 4 Nights for 2 pax in half board
Casa de Campo Resort & Villas
Winner: Karen Dos Remedios from your Holiday Booking Prize: 5 nights for 2 pax in BB at Casa de Campo Resort & Villas
Karisma Resorts
Winner: Janice Abbot from The Holiday Village Prize: 5-nights for 2 pax in All Inclusive at Margaritaville Island Reserve Riviera Cancún
Hotel Jardin Tecina
Winner: MELANIE SASSIENIE from Perfect Holidays Prize: 4-nights for 2 pax in BB at Hotel Jardin Tecina & Golf
Latest Contests & Winners