Where travel agents earn, learn and save!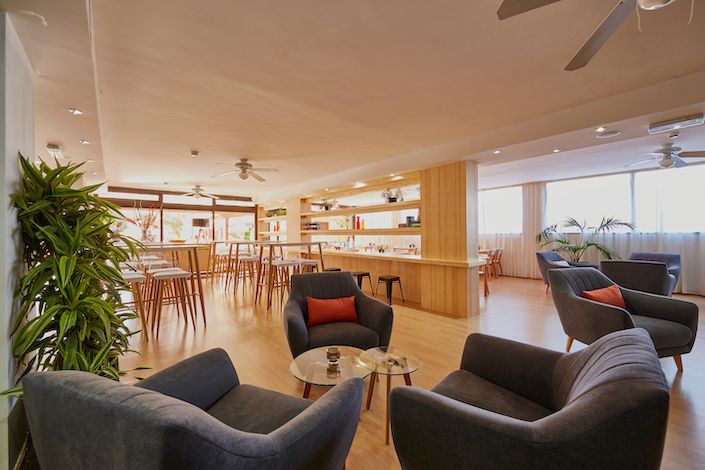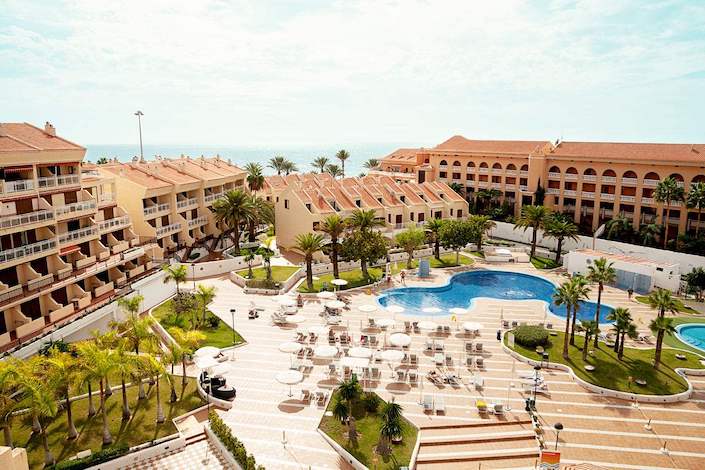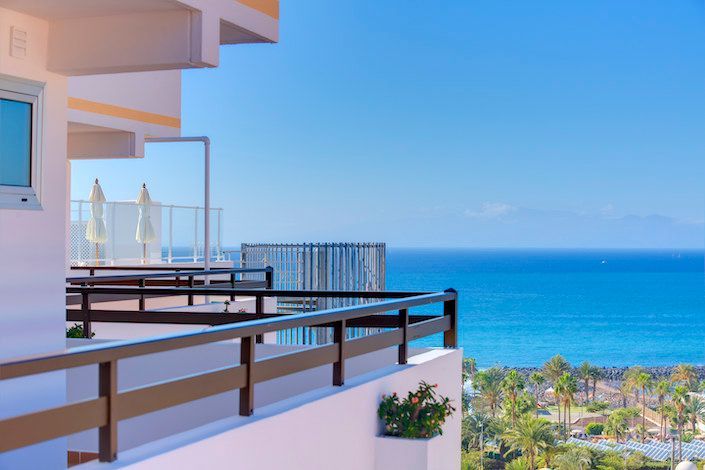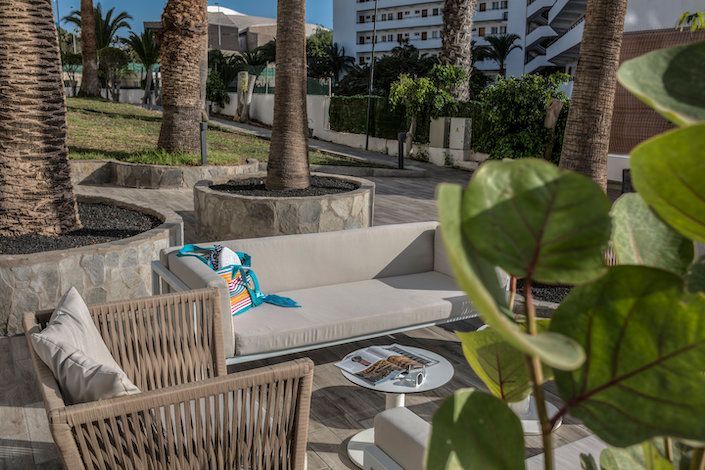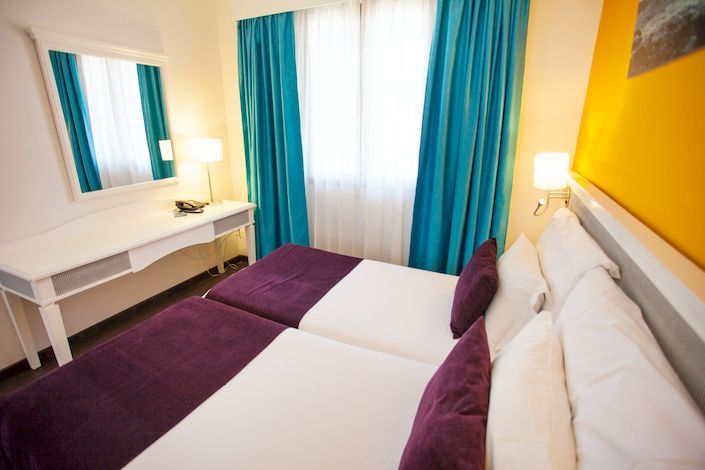 Coral Hotels and Apartments in Tenerife and Fuerteventura are perfect for organizing your clients next getaway with your family, partner and friends. Coral Hotels has the accommodation to suit you and your clients.
With a perfect location, very close to beautiful beaches and impressive natural landscapes that guarantee the best views, Coral Hotels will be in the heart of the destination but without losing the essence of a relaxing and revitalizing vacation.
The hotels and apartments of Coral Hotels have been designed to offer maximum comfort and rest to the most demanding guests. Located at different points on the wonderful island of Tenerife, these hotels offer all kinds of facilities to enjoy the destination and every minute of your clients vacation without having to worry about a thing.
Coral Hotels offers a portfolio of hotels and apartments in the Orotava Valley, Puerto de La Cruz, Playa de Las Américas, Costa Adeje, Los Cristianos, Los Silos, Santa Úrsula on the island of Tenerife and El Cotillo, in Fuerteventura; with the best services.
About Coral Hotels
Location
All Coral Hotels are perfectly located, very close to beautiful beaches or stunning natural landscapes that guarantee the best views. In Coral Hotels you will be in the heart of the destination but without losing the essence of a relaxing and revitalizing holiday.
Gastronomy
Coral Hotels cuisine stands out for its quality. All hotels' dishes are prepared using fresh and natural ingredients, and have been carefully chosen to perfectly combine tradition and modernity - you'll be able to either try the most innovative cuisine or enjoy a reinterpretation of the most popular traditional dishes.
Services
With Coral Hotels' warm personality, their authenticity and the passion for what they do, Coral Hotels contributes to creating a memorable and personalized holiday that will exceed all your expectations. Enjoy a unique experience and get ready to be pampered by Coral Hotels' qualified team.
Sustainability
Coral Hotels is committed to a more sustainable future. The progressive implementation of ecological measures to favor a more efficient use of resources is one of the essential building blocks of tje company.

Coral Hotels is convinced that they can meet all the needs of the customers in a sustainable way. The efforts they make daily to provide a quality service and committed to the environment allow Coral Hotels to grow, not only as a company that respects the environment, but also as an organization that takes care of its employees, respects the culture of the local community where it operates, and participates in the economic development of the area.
Coral Hotels Experiences
Coral Families
Because Coral Hotels knows that the sweetest memories are family-vacation memories, in the hotels' cozy "Coral Families" hotels they offer unforgettable family experiences through facilities and services specially designed for the whole family.
Spacious apartments with up to two bedrooms, ideal for large families, children's pools, full entertainment program suitable for all ages, delicious menus specially designed for children and a varied cuisine to satisfy all palates, are just some of the features that distinguishing Coral Hotels' family experience. The team of "Coral Families" is looking forward to receiving you with a warm welcome.
Large and spacious family rooms
Activity program for children
Children's pools
Children's menus and varied meals for the whole family
Specialized facilities for children
Guaranteed fun for the whole family
Exclusive Experiences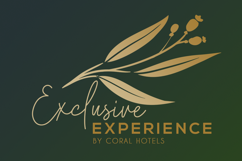 Coral Hotels' Exclusive Experience has been created to meet the expectations of those people who dream with an intimate and exclusive vacation in a sophisticated space of rest and comfort.
In Coral Villas La Quinta you will be able to relax and enjoy the sunshine in your own private villa. Modern and minimalist design with private pool, large terraces and gardens for exclusive use.
Located in the privileged residential area of La Quinta, on top of a cliff, they offer a unique landscape environment with spectacular views over the Atlantic Ocean, La Orotava Valley and El Teide. In Villas La Quinta you will abstract yourself from reality in an incomparable and quality scenery.
Summarizing, Coral Villas La Quinta is the perfect place for any lover of nature, sports, of tranquility and privacy.
Privileged location overlooking the Atlantic Ocean, La Orotava Valley and El Teide, and very close to the tourist city center, Puerto de La Cruz
Connected to the main routes for hiking and cycling
Leisure and gastronomy options in the surroundings
Privacy and relaxation guaranteed
Spacious villas of 300 m2 equipped with 3 bedrooms, 3 bathrooms, WIFI and private garage
Welcome pack included
An Adults-Only Experiences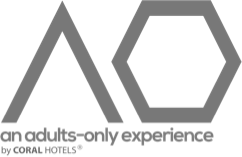 If your idea of a perfect vacation is to rest in an exclusive and relaxed environment, where you can enjoy a quiet chat with your couple or with friends, read in silence, get up without hurry and enjoy an excellent gastronomic offer, Coral Hotels' "Adults Only" hotel-concept that feature a contemporary design with Nordic inspiration, will fully meet your expectations.
Located in privileged enclaves, very close to the sea and to the most popular leisure areas in the South of Tenerife, company's adults only hotels (+16) stand out for guaranteeing a homely and personalized service where the you are the protagonist.
Avant-garde design
Exclusive atmosphere
Tranquility and relaxation
Personalized service
Leisure offer and services designed for adults
Privileged location
Nature & Adventure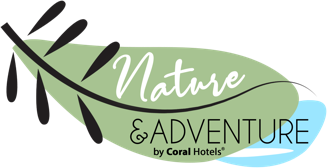 For an active and alternative holiday in contact with nature and under the vibrant sun of Tenerife and Fuerteventura, Coral Hotels offers you their Nature & Adventure experiences.
Located in convenient and unique spots, very close to incredible landscapes - both mountainous and coastal - and picturesque villages, in Coral Hotels "Nature & Adventure" properties you will be able to practice a wide range sports such as hiking, trail running, cycling, golf or water sports such as windsurfing, kitesurfing, kayaking and diving.
If you are looking for an opportunity to slow down and reduce stress, and at the same time taking care of your physical and emotional well-being, in the "Nature & Adventure" accommodations you will find everything you need.
Live your own great adventure in a unique natural setting.
Unbeatable location near unique natural spaces
Connected with main routes for hiking and cycling
Peace and tranquility
Possibility of practicing mountain and water sports activities in nature
Sports facilities available depending on the hotel (cycling center, tennis court)
Ecological measures to protect the environment
Explore Coral Hotels
Los Cristianos
El Cotillo
Santa Ursula:
Playa de las Américas:
Costa Adeje:
Los Silos:
Puerto de La Cruz: