Where travel agents earn, learn and save!
Promotions & Incentives /

Earn more with Coral Hotels special program for Travel Agents and Agencies
Instant commission, best rates guaranteed, travel agent rates and more!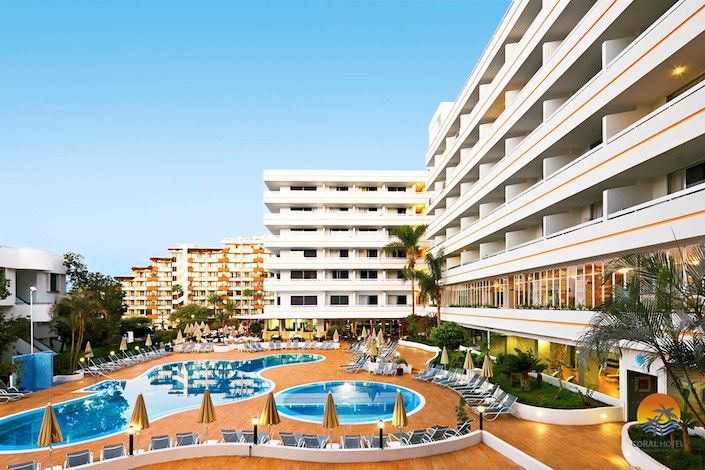 By registering your travel agency on Coral Hotels' website, you will have access to the best rates to book stays for your clients and, in addition, special prices for you, so that you can enjoy an unforgettable vacation in any of the company's 4 hotel experiences in Tenerife and Fuerteventura.
Instant Commission
Book directly in the agency area. By booking Coral Hotels' rates, you pay net rates directly and it is you who decide your profit margin. Your 14% commission has already been discounted, so when you charge your client you receive it directly.
Best Rates Guaranteed
Cora Hotels guarantees the best rates in their establishments. Make reservations for your clients with the confidence of offering them the best prices and obtaining the maximum benefit for you and your clients.
Immediate Availability
Book online 24 hours a day, 7 days a week. With Coral Hotels' program for agencies you will always see availability in real time.
Flexible Cancellation Policy
In addition to the non-refundable rate, Cora Hotels also offers travel agencies a flexible cancellation rate that allows you to cancel your reservation free of charge up to 1 day before arrival.
*See the rest of the payment and cancellation conditions in the rate conditions
Travel Agent Rates
You have a chance to discover Coral Hotels and apartments in Tenerife and Fuerteventura like never before at the best discounted price for Travel Agents... starting from 35€ per night!
Sign up to Coral Hotels here!
Latest Promotions & Incentives