Where travel agents earn, learn and save!
There's a Tenerife for everyone. There's a Tenerife for you!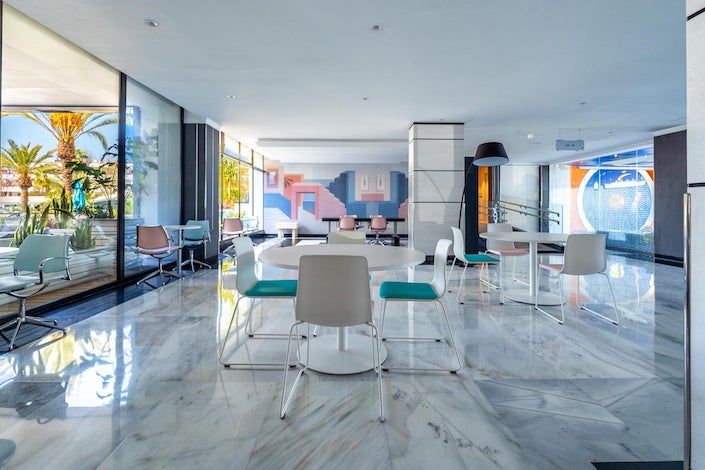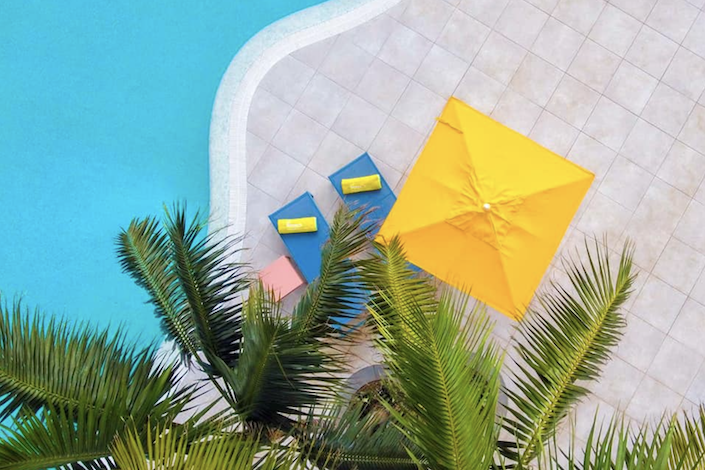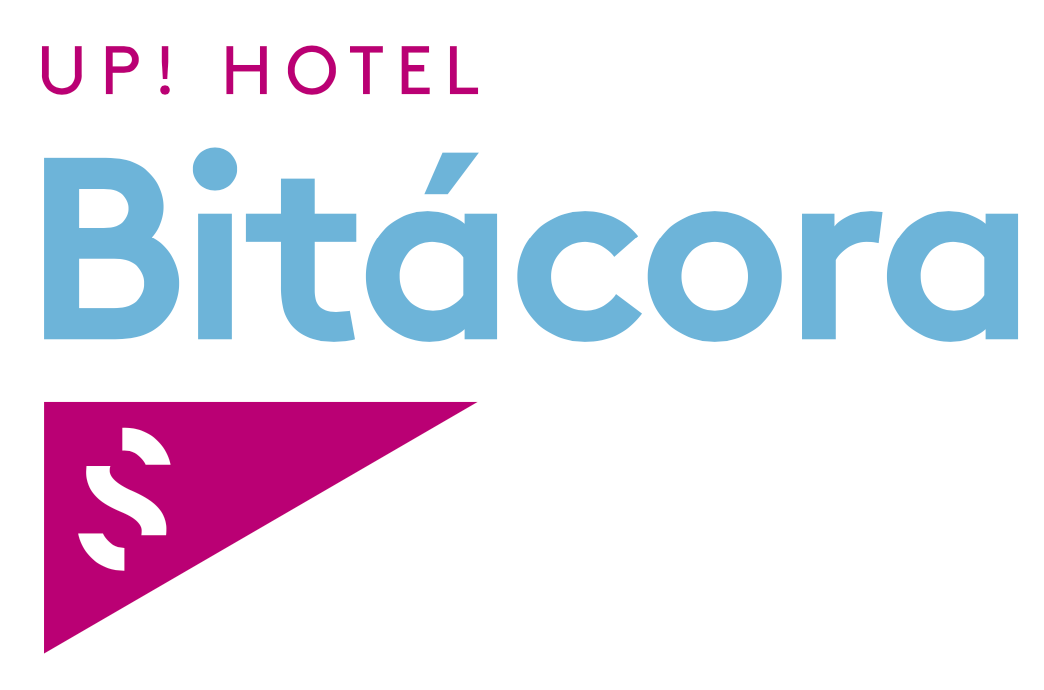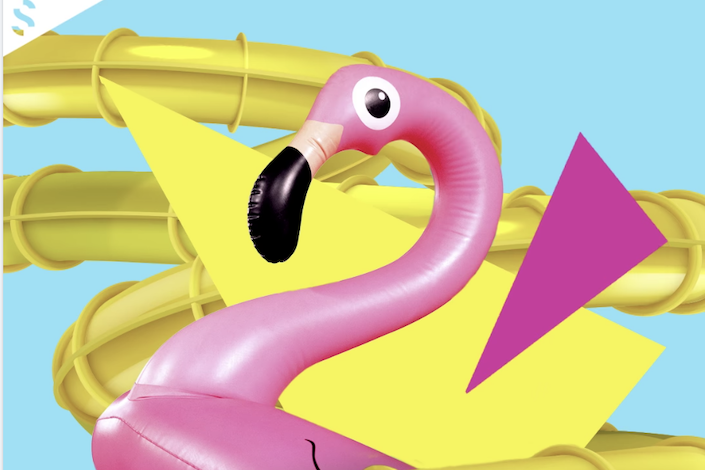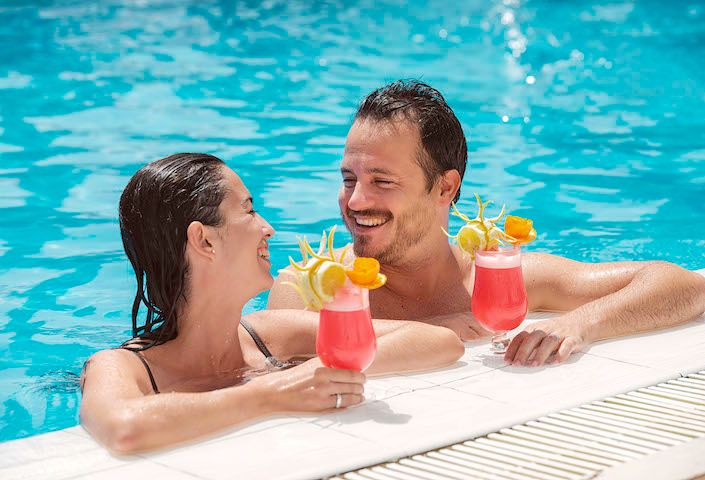 Spring Bitácora Hotel 4*
Discover the real meaning of fun: music, colour, laughter... Experience the incredible adventure that is life.
Are you ready to have fun?
Well, you've come to the best possible place. Let them run, jump, fly down the water slides, climb, and zoom along the zip wires. Laugh with them while you enjoy some family sports on our mini multi-sports court and really enjoy your moments together as you savour a special dinner with them, laughing until your sides ache while you watch one of our shows. Squeeze as much as you can out of each and every day you're with us, fully present in the day you're in, without worrying about tomorrow. Because tomorrow, we can start all over again.
Surf Tenerife…
Make each wave count! Paddle out to the left of the Hotel Las Palmeras in Playa de las Américas and experience some world-class waves that are hard to find anywhere else. But you only need to move around the area a bit to discover famous reefs and swells such as la Derecha del Cartel, el Medio, el Cabezo, el Dedo, and La Fitenia… Waves for every level and weather conditions, and all within a kilometre from our hotel. Imagine spending the entire day, from sunrise until sunset, blissfully surfing, before finally leaving the water and not even having time to properly dry off before you're back in the comfort of your hotel, where you don't even have to worry about going up to your room to store your board - you can leave it in our locker room and get on with enjoying dinner in our buffet. The most complicated decision you'll have to make: will it be a cocktail or a beer inour Fun Bar to end your day on the perfect high?
And just when you think you've experienced it all...
You will discover somewhere that will change the way in which you have fun. Reconnect with the real you as you take in the panoramic views across Las Américas from the top of our highest water slide, right before you push off and experience the sensation of butterflies in your tummy that takes you right back to when you were a child. Prepare to feel the excitement of adventure once again, as you discover every corner of our island thanks to our unbeatable location. How would you feel about planning your next day out, waist-high in our new Medusa Pool, complete with a delicious, cold cocktail in your hand, brought to you by one of our waiters from the Pink Bar? Maybe that will help you choose between a kayak excursion or a snorkelling session, even, perhaps, some scuba diving classes. In Hotel Bitácora, the only limit is your imagination.
Fun-filled holidays of pure entertainment…
That's really all any child wants; to be able to throw themselves down water slides again and again until they're almost worn out and breathless from jumping in and out of the pool, running, jumping and splashing. Or making new friends to go to the mini club or enjoy playing video games with. They will absolutely love exploring every part of our secret world for children, "Where the Dragon Trees Sleep" a space created exclusively for them, where they can really let their imaginations run wild. They need to feel free, and so do you, but you also need to feel safe in the knowledge that they are being well taken care of and having the best time. They may not even notice you're there, but you can catch a glimpse of them having fun no matter where they are, even at mealtimes you can sit and enjoy your meal while you watch them enjoying the fun menu, especially created with them in mind, in our Kids Exterior Buffet. Because, as kids remind us so rightly and so often, any time is the right time to have some fun...
Tenerife's waves; perfect family fun, just minutes away.
Share your passion for the ocean with your family, and give your holidays the flavour of salty sea breeze and a soundtrack of crashing waves and happy laughter. You're just metres away from one of the best places in the world to enjoy family surf sessions, with waves for all levels and weather conditions. And you don't need to leave your adrenaline rush and fun-seeking mission for the beach; head for our water slides and let all your cares go as you splash, run, jump and scream together in our pools. Give it everything you've got, until the moment finally comes when you need to recharge and refuel. And when it does, we'll be waiting for you in our buffet, ready to help you recharge your batteries, because tomorrow, you'll need them again...
UP! Take your holidays to an even higher level...
Because all we ever have is right here, right now. A sunset with the person you love at your side, enjoying a delicious cocktail while you take in the spectacular views across Las Américas from our exclusive rooftop terrace, gazing out to sea as the sun hides behind the neighbouring island of La Gomera. Dance along to the live music, or, if you prefer, just enjoy listening to it as the background music to a delicious dinner made up of our most exquisite dishes. Perhaps, however, all that's really on your mind is diving into our colourful rooftop pool. And who could blame you? Enjoy it all. Here and now doesn't get any better than this.
Spring Hotel Vulcano Tenerife 4*
Hotel Vulcano is famous internationally for its magnificent facilities and spectacular gardens, an oasis in the heart of Playa de las Américas. Enjoy afternoon tea in the sun and refreshing walks along the beach. Hotel details.
The rooms with pool view of the Spring Hotel Vulcano are cheerful, comfortable and elegant, and can accommodate up to 3 adults. Our Hotel has 10 rooms adapted for the disabled. All these rooms are located on the 0 floor, they have a direct view of the pool. The Hotel has a hydraulic lift in one of the pools, heated in winter, which facilitates access to it for customers with reduced mobility. Room details.
Restaurants and bars The pool bar is the ideal place to have a drink while enjoying privileged views of the ocean. It is open every day of the week and there is no better place to have an aperitif during the sunset. In addition to the luxurious Botanical Lounge, we invite you to enjoy a pleasant time in one of our two bars with live music. And while having a drink, or two ... Dress code: elegant clothing is required for dinner (applicable to children from 14 years old).
Swimming pools The hotel has two large swimming pools in the garden. One of them is heated in winter to offer the opportunity to take a relaxing bath any month of the year.
Barber Shop Do you want a change of look? At the end of the lobby, after the Botanical Lounge, you will find a hairdresser and barbershop at your disposal.
Other services The wide variety of services we offer is an undoubted sign that guests are our clear priority and their enjoyment is our only motivation. At your disposal you will find two bars, a minigolf, petanque courts, table tennis and a varied program that includes sports, games and different daily activities. Room service is available.
The Chill Out Bambu Terrace With their eagerness to improve our facilities and services for our clients, we have recently inaugurated a Chill Out bar, Bambú Terrace, meeting outdoors, located at the end of the Cascada Bar.
Spring Arona Gran Hotel 4*
Spring Arona Gran Hotel 4* is an elegant hotel located on the seafront in the bay of Los Cristianos (south of Tenerife) with excellent views of the port and the island of La Gomera. The light and the exuberant vegetation surround the wide noble areas of the hotel everywhere. It is an ideal hotel to enjoy the sun, the beach and a round of golf. The Arona Gran is the ideal place to enjoy a romantic getaway on the beautiful coast of Tenerife. Is there any better way to rest than to take long revitalizing walks along the beach and share romantic dinners for two? More details.
Rooms and suites Enjoy spectacular views and rooms of exquisite taste in the romantic getaway par excellence. No children, forget the routines: it's time to enjoy a while together, alone, as in the old days. Let yourself be carried away by beauty and luxury in each of the moments of your stay at the Sensimar Arona Gran. Only for true lovers. All rooms are fully equipped with air conditioning, 32-inch TV with AT screen, bathrobes and slippers, minibar and a variety of pillows. We have rooms with access for the disabled. More details.
Spa-Thalasso Arona Gran Your emotional and physical well-being matters to us as much as it does to you, so it is no exaggeration to say that you are in the best hands. The best results can only be achieved when the client trusts us fully. The moment you feel comfortable enough and leave all your worries behind is when the magic begins. Our professionals are more than therapists, they become confidants and in some cases, even friends. Your body, your mind, your moment. More details. https://youtu.be/INB46X-Wp4s
Restaurants Our pool bar is the ideal place to have a drink and enjoy magnificent views of the ocean. It is open every day of the week and is an incomparable setting to have a cocktail and watch the sunset. At Buffet Las Vistas you can enjoy delicious breakfasts and dinners with show cooking. Open from 08:00 to 10:00 hrs and from 18:30 to 21:30 hrs. For those who abandon themselves to relax and get up late we have a continental breakfast available in our Palapa Bar from 10:00 a.m. to 11:00 a.m. Dress code: from 6 pm gentlemen should wear long pants in all bars and restaurants. During the summer months (July, August and September) the use of knee-length dress shorts is allowed. For the Christmas Galas of December 25 and 31 formal dress is required (men: jacket and tie optional).
Culinarium Enjoy that romantic dinner for two that have been postponing for so long. Try the exquisite selection of local and international cuisine offered by El Culinarium, our à la carte restaurant at noon. At night you can enjoy a romantic dinner at its best with our tasting menu. The Culinarium opens every Tuesday and Thursday from 7:00 pm to 10:00 pm, if you dare to try a new experience that will not leave you indifferent remember that it is necessary to make the reservation in advance.
Swimming pools We have two pools by the sea in the open air with water heated in winter, reaching a pleasant balance in the area of ​​27ºC to 30ºC. Do not miss this small oasis designed for all lovers and surprise your partner with our exclusive service Balinese beds with a bottle of champagne for € 20 a day. The water treatment of the pools is produced by saline chlorination, which avoids eye and dermatological disorders while respecting and protecting the environment because it recycles all the elements.
Cycling Spring Arona Grand Hotel receives Gold Accreditation by Cycling Friendly. Our Cycling centre in the Spring Arona Gran Hotel is now up and running and we have been given a gold accreditation by Cycling Friendly. The first hotel in the canaries with gold accreditation. A place where you can rest your body, mind and soul thanks to its ample SPA area for cyclists. Let's not forget that the Arona Gran Hotel is a unique cycling hotel in Tenerife thanks to its magnificent sports facilities with a dedicated Cycling Friendly area: garage to store bicycles, tool workshop, cleaning stations, welcome pack.
• Any cyclist booking with us also has;
• Access to the secure facility via key card.
• Direct access in and out of the hotel from the cycling centre
• 7 cycling friendly routes that can be downloaded directly into phones
• Cycling welcome pack
Fitness center Body, mind and soul Make sure your vacation is a break at all levels. The gym has our Personal Trainer Gloria, Bachelor of Physical Education and monitor Aerobic and Fitness. Its function is to advise and take care of the work performed by customers in our impressive Gym, where we have a variety of totally new Technogym machines, as well as 5 bicycles, 5 treadmills and 2 ellipticals. In the fitness room of the gym they are also taught 3 times a day (at 10:30 a.m., 3:30 p.m. and 4:30 p.m.) guided classes by our qualified instructors.
Golf New experience as a couple? We have partnered with a golf club very close to the hotel to give them access to one of the most beautiful golf courses in the area. Enjoy together in this peaceful environment while reliving the reasons why you fell in love.
Final touches .... To add sparkle to your nights, the hotel offers live music and a show program. Bring your cocktails to the sound of the piano. Let yourself be seduced by the beauty of an island made for lovers. And if you want to enjoy a calmer day at the facilities, the hotel houses a bowling alley where you can perfect your swing.
OTHER INTERESTING ITEMS:
• SPRING HOTELS PRESENTATION
• RESERVATIONS & COMMISSIONS
• FACEBOOK
• INSTAGRAM
• YOUTUBE
• CONTACT
• BLOG