Where travel agents earn, learn and save!
News /

Wondrous wellness in Costa Rica
Costa Rica is the ideal place to detoxify and improve physical and mental well-being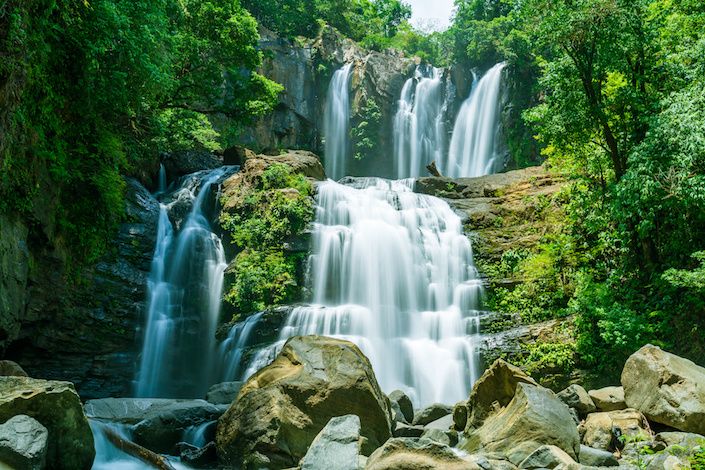 With so many stressors in daily life, maintaining a healthy lifestyle can be challenging, but with good reason is a priority for so many people. Wellness is so important, that travellers are making this a focus when and where they travel. With stunning natural beauty, exotic wildlife and awe inspiring outdoor adventure, Costa Rica is the ideal place to detoxify and improve physical and mental well-being.
One of the most fascinating and talked about regions is the Nicoya Peninsula on Costa Rica's Pacific Coast. This area is fortunate to be one of only five Blue Zones in the world. These zones are geographical areas with a high concentration of long-lived populations. Residents of Nicoya Peninsula live longer (often over 100 years) and happier lives, in large part due to the region's calcium rich water, healthy eating (primarily plant-based diet), family-based living, outdoor activity and commitment to living a "pura vida" lifestyle – one that is simple and stress free and encourages all to slow down and take time connect with nature, friends, family and foreigners.
The Blue Zone in the Nicoya Peninsula stands out for the beauty of its landscapes, tourist attractions, conservation areas and its long-lived inhabitants of the region, who have exceeded the life expectancy in Costa Rica and enjoy long, healthy lives. According to the most recent data from the Ministry of Health, this region will be painted blue for many years to come, as more than 900 people over 90 have been recorded, along with more than 5,000 inhabitants over 75, the majority of whom enjoy good health in their old age. Ministry of Health data indicate that life expectancy is nearly 80 years, which is the highest in Central America, according to the World Bank.
The Nicoya Peninsula is an ideal off the beaten path vacation destination where travellers can experience Blue Zone living and totally de-stress. The area is known for its striking and secluded beaches, spectacular surfing and quaint rural towns. Get up close to nature at the Ostional National Wildlife Refuge, nesting grounds of Kemp's ridley sea turtle, leatherback sea turtles and green sea turtles. This is where the world's second-largest sea turtle nesting takes place during the months of September and October.
Take inspiration from Blue Zone living and incorporate these wellness-centered experiences in your next Costa Rica vacation:
Eco-friendly yoga and spa retreats
If daily yoga and fitness classes in stunning surroundings is more your path to wellness, this can be found all over Costa Rica and at every price level from modest to full luxury. Consider combining a yoga-based vacation with outdoor adventure; there's nothing more soothing then experiencing the refreshing waters of a powerful waterfall after a hike or calming the mind with meditation in one of Costa Rica's spectacular and lush jungles. Many retreats and resorts offer nourishing body wraps and other treatments featuring local volcanic mud, coffee, tropical fruit and chocolate.
Forest bathing and earthing
Connecting with nature lowers stress levels and renews both mind and body. Costa Rica's 29 national parks, 19 wildlife refuges and eight biological reserves afford plenty of breathtaking spots to practice breathing the pure air of the forest and walking barefoot on the ground. Venture to the sprawling Cabo Blanco Nature Reserve at the southern tip of the Nicoya Peninsula, where visitors can practice forest bathing while hiking through the thick tropical forest.
Superfood cuisine scene
Indulge in Costa Rica's nutrient rich food wherever you go, that focuses on fresh, local, organic and authentic. Along with succulent seafood, a typical dish is Gallo Pinto (rice and beans), but each region of Costa Rica has amazing culinary experiences shaped by the environment and people in the area. For those who still need their caffeine fix, Costa Rica is also known for its high-quality gourmet coffee, so wherever you go your "cup of joe" will be the best.
For more information on Costa Rica, visit visitcostarica.com/en.